AP 10th Internal Marks FA SA Online Entry New Guidelines 2024 SSC at bseap.org. AP SSC/ 10th Class 2024 CCE internal marks online entry official link at bseap.org. SSC FA SA Marks Online Entry New Guidelines BSEAP. 10th/ SSC 2024 FA SA Internal Marks Online Entry, SSC internal marks Online Entry 2024, Andhra Pradesh 10th internal marks entry Last Date, AP SSC internal marks proforma, ssc internal marks ap, 10th class internal marks 2024. Instructions to HMs for ANDHRA PRADESH/AP SSC internal marks entry on bseap.org.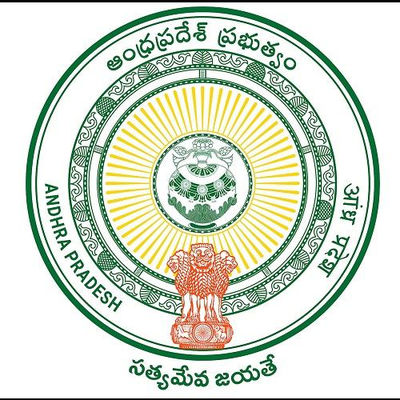 SSC CCE Marks Entry Instructions FAs, SAs Marks Entry Instructions to AP Schools
10th internal Marks Feeding Guidelines 2024 Internal Marks awarded for Summative and Formative Assessments have upload Online at Directorate of Govt. AP 10th Internal Marks FA SA Online Entry  Examinations Official Website http://bseap.org. AP 10th Internal Marks , SSC Internal Marks Software 2020-21. 10th Internal Marks Online entry Process new Instructions. AP SSC internal marks FAs/ SAs Online entry feeding uploading at http://cse.ap.gov.in/dse/.
Read More : AP SA 3 Model Question Papers Download for 6th, 7th, 8th, 9th Class 
AP School CCE Marks Entry on http://cse.ap.gov.in/DSE/, AP Schools FA1, FA2, SA1, FA3 & SA2 Marks Entry Instructions, Formative Assessment and Summative Assessment Marks/ Grades entry instructions, Enable Option at CSE AP Web portal for CCE Marks entry, FAs, SAs Marks Entry. Headmasters of High Schools in Andhra Pradesh have to Login into ap bse Website with User Id and Password. User ID is Dise Code and Password is HMs Phone Number ssc10th internal marks online entry at bseap.org upload. SSC/10th Internal Marks Online entry at bseap.org Board of SSC, CCE Marks for SSC Students uploading at Board of SSC Official Website www.bseap.org 2019-20 academic year.
Read More : AP SSC Blue Print – SSC eBooks Download
| | |
| --- | --- |
| Title | AP SSC FA Marks Uploading |
| Category | AP SSC |
| Subject | AP SSC FA Marks Online Feeding/Internal Marks uploading |
| Marks Uploading Dates | Update Soon.. |
| Official Website | http://cse.ap.gov.in/dse/ |
SSC internal marks online entry start Details :
Username: School DISE code
Password: HM phone number or School DISE code
Website: www.bseap.org
Note : Provision will be given to enter the marks of all students, whose marks are not entered in any assessments till date (i.e. FA1, FA2, SA1, FA3 & SA2). This window will be opened from 13th March, 2017 to 17th March, 2017 till 5:00 PM.
Read More : CCE Marks Online Entry Step by Step login User Manual Download
AP SSC 2020 internal marks ( FAs / SAs ) uploading procedure
1. First visit the www.cse.ap.gov.in web portal and
2. login with your Username (SSC New School Code (12xxx) and password (ssc new School code) and the enter the login key and click on it
3. Then, here we can see the School U-DISE Code, Contact Phone No.and submit here.
4. In the Quicklinks section, Click on the Internal Marks Feeding FA's link.
5. Here, Click on the Internal Marks Entry (we can see it near the Home link)
6. Student list will be displayed as per the NR list
7. Here, click on entry button in front of student roll no
8. Then, student Internal Marks FA's Entry sheet will be shown.
9. In this sheet, you can entry the average of 4 FAs Marks of 1st Language and Similarly user can entry the following subjects…
1st Language, 2nd Language, 3rd Language,
Maths, Science, Social subject FAs Marks Entry
Co-curricular marks (50 Marks)
Value Education Marks Entry
Art. & Culture
Work & Computers
Physical & Health Education marks entry and
After click on the Confirm button( Don't click on above Confirm button  
10. Complete the all student's marks entry ( In every page, User can entry the 10 student's marks, later go to the next page, here user entry the remaining students marks. Like, all students marks should be uploaded by you. After completion of this process, click on print button and take the print and cross check the students Marks)
11. Everything has been done by you, you can click on the logout.
Click Below links Enter Internal Marks
Click here for Continuous and Comprehensive Evaluation (Srikakulam,Vizanagaram,Visakhapatnam,East Godavari,West Godavari,Krishna,Guntur)
Click here for Continuous and Comprehensive Evaluation (Prakasam,Nellore,Kadapa,Kurnool, Ananthapur,Chittoor )
Download the CCE Marks Entry for Classes Proceedings Copy
Get to open CSE official website at http://cse.ap.gov.in/DSE/
FORMATIVE ASSESSMENT MARKS UPLOADING
All the Heads of the institutions is hereby informed that the uploading of formative assessment marks through web http://cse.ap.gov.in/DSE/ pertaining to SSC Public Examinations June, 2020. No further extension will be given under any circumstance.
AP SSC internal marks online feeding cse.ap.gov.in, AP 10th class internal marks 2020 bseap.org, ssc Internal Marks Entry Instructions 2019-20. Instructions to AP HMs For SSC Internal Marks Entry, AP SSC Internal Marks Feeding, AP SSC Internal Marks Entry, Guidelines, Instructions, User Manual, Procedure to AP Head Masters for SSC Candidates Internal Marks Entry or Online Feeding in the BSEAP.ORG Official Web Portal.