Jharkhand Public Holidays List 2023-2024 : Complete Details Available Here
Jharkhand Public Holidays List 2023-2024. Jharkhand is a state located in eastern India. It was carved out of the southern part of Bihar in the year 2000 to become the 28th state of India. Jharkhand shares its borders with Bihar, West Bengal, Odisha, Chhattisgarh, and Uttar Pradesh. The capital city of Jharkhand is Ranchi.
Jharkhand is known for its rich mineral resources, especially coal, iron ore, and mica. The state has a significant tribal population, with several indigenous communities residing in the region. The diverse culture of Jharkhand reflects the traditions and customs of these tribal communities.
Agriculture is an important economic activity in Jharkhand, with a focus on crops like paddy, wheat, maize, pulses, and oilseeds. The state is also known for its handicrafts, including exquisite woodwork, metalwork, and tribal art.
Jharkhand is blessed with natural beauty, with picturesque landscapes, waterfalls, and lush green forests. The state is home to several national parks and wildlife sanctuaries, including Betla National Park, Hazaribagh Wildlife Sanctuary, and Palamau Tiger Reserve.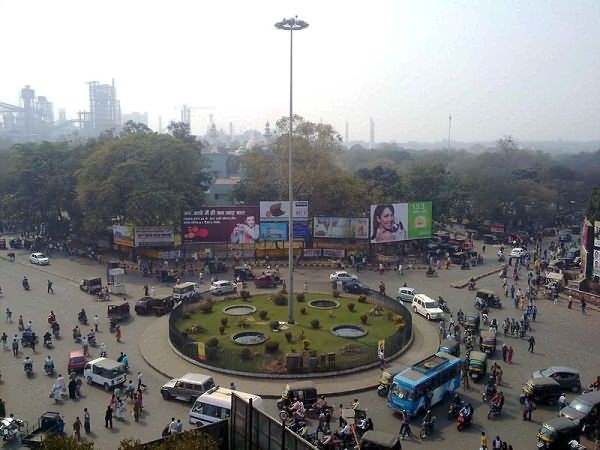 Jharkhand Public Holidays List 2023-2024
| Public Holiday | Date |
| --- | --- |
| Republic Day | January 26 |
| Holi | Varies |
| Good Friday | Varies |
| Ram Navami | Varies |
| Mahavir Jayanti | Varies |
| Ambedkar Jayanti | April 14 |
| Eid al-Fitr | Varies |
| Raksha Bandhan | Varies |
| Independence Day | August 15 |
| Janmashtami | Varies |
| Gandhi Jayanti | October 2 |
| Durga Puja | Varies |
| Diwali | Varies |
| Guru Nanak Jayanti | Varies |
| Christmas | December 25 |
Meghalaya Public Holidays List 2023-2024
what are the principal holidays celebrated in the state of Jharkhand?
Sarhul: In Jharkhand, the tribal groups celebrate Sarhul as a significant holiday. It is a holiday to honor trees and the natural world. The festival marks the beginning of the spring season and is characterized by vibrant cultural performances, music, dance, and the offering of prayers to the village deity.
Karma: Karma is another significant festival celebrated by the tribal communities of Jharkhand. It is observed to seek blessings for a good harvest and prosperity. The festival involves rituals, singing, dancing, and the exchange of Karma songs among the community members.
Chhath Puja: Chhath Puja is an important Hindu festival celebrated by the people of Jharkhand, especially in the regions with a significant population of Bihari and Maithili communities. It is dedicated to the worship of the Sun God and involves offering prayers and making offerings at sunrise and sunset.
Jharkhand Statehood Day: On November 15th, Jharkhand Statehood Day is observed to honor the creation of the state of Jharkhand.It is a significant day for the people of Jharkhand to reflect on their culture, heritage, and achievements as a separate state.
Eid: The Muslim community in Jharkhand celebrates Eid-ul-Fitr and Eid-ul-Adha with great enthusiasm. These festivals mark the end of Ramadan (the holy month of fasting) and the commemoration of Prophet Ibrahim's willingness to sacrifice his son, respectively. The celebrations include prayers, feasts, and exchange of greetings among friends and family.
Diwali: Diwali, also known as the Festival of Lights, is widely celebrated by people of various communities in Jharkhand. It signifies the victory of light over darkness and good over evil. The festival is marked by the lighting of diyas (oil lamps), bursting of fireworks, sharing sweets, and exchanging gifts.
Holi: Holi, the festival of colors, is celebrated with joy and enthusiasm in Jharkhand. People gather to play with colors, dance to traditional folk music, and enjoy festive delicacies. It is a time of merriment, socializing, and spreading love and happiness.
1) What city serves as Jharkhand's capital?
Ans Ranchi serves as Jharkhand's capital.
2) What is Jharkhand's official language?
Ans Hindi is the official language of Jharkhand. Nevertheless, the state also has speakers of Urdu, Bengali, and Santhali.
3) How many people live in Jharkhand?
Ans The most recent estimates place Jharkhand's population at about 38 million.